About Us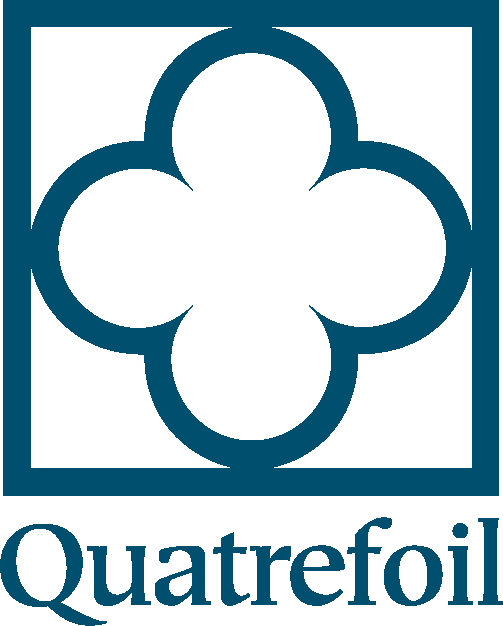 Quatrefoil is a leading exhibition design-build firm with clients across the United States including history and art museums, science centers, zoos and aquariums, historic sites, cultural and visitor centers and more. We create inspiring museum experiences through collaboration and a multidisciplinary design approach. The firm currently includes 20 full and part-time professionals representing every phase of project development including master planning, 3D and graphic design, multimedia interactive development and programming, content development and research, fabrication and installation. The firm was established more than 30 years ago by four friends who realized that by collaborating — instead of focusing only on their areas of expertise — they could offer a more complete range of services to the museum industry.

That spirit of collaboration and the value of a holistic approach that looks at the project from a multiplicity of perspectives continue to guide Quatrefoil's work today. From the project's outset, we make certain we understand your vision. We work with you to define the visitor experience goals for your project and make certain our design solutions align with your objectives. We invest highly in the front-end of the process to ensure that everyone has a shared understanding of the project goals.

Quatrefoil's process is both collaborative and customized — not "cookie-cutter" — to reflect the unique needs of your project. We combine our extensive experience with a creative approach and tested project management tools and processes to create a visitor experience that:

1. engages multiple audiences

2. achieves your educational and experiential objective; and

3. respects your project budget and schedule.
Designing Museum Experiences in a Post-Pandemic World (TAM 2020 VIRTUAL)
Indian Pueblo Cultural Center
Reinventing Reality (Traveling Exhibition)
Go For Broke National Education Center
Contact us
Quatrefoil Associates
29 C Street
Laurel, MD 20707
Phone: 301-470-4748
Fax: 301-470-4749
Email: mfetters@quatrefoil.com
Website: www.quatrefoil.com
J Michael Fetters
Director/Sales & Marketing
mfetters@quatrefoil.com
Office Phone: 301-470-4748
Mobile: 571-262-1188

| Access Date | Quiz Result | Score | Actions |
| --- | --- | --- | --- |
Purchase #AAMvirtual Recordings
#AAMvirtual registrants have instant access to all recordings as part of their registration. Simply login to view session recordings.

If you did not register for #AAMVirtual, the session recordings are now available for purchase (one package of all recordings). Simply click on the link below, click "register," add the conference recordings to your cart, and create an account to complete payment. After payment, you will immediately have access to view the sessions at your convenience through the end of 2020.
PURCHASE RECORDINGS
Need Technical Support?
This site has been optimized for Chrome, Mozilla Firefox, and Safari. If you usually use Internet Explorer, please switch to another browser.

Need further support, please visit our FAQ page.