About Us

Located in the heart of the San Francisco Bay, the Angel Island Immigration Station reminds us of the complicated history of immigration in America. From 1910 to 1940, Angel Island was the site of an immigration station that was called the "Ellis Island of the West," but unlike Ellis Island, the Angel Island facility was built to enforce laws that excluded Asian immigrants from entering the United States. Over its 30-years of operation, approximately half a million people from over 80 countries were processed through Angel Island.
The Angel Island Immigration Station Foundation (AIISF) was founded to collect and preserve the rich stories and personal journeys of thousands of immigrants and share them with the public. AIISF is California State Parks primary nonprofit partner for the Angel Island Immigration Station. The Foundation plays an important role in restoring the buildings at the site as well as providing programs and educational resources to the public. The Angel Island Immigration Station serves as a symbol of our willingness to learn from our past to ensure that our nation keeps its promise of liberty and freedom.
Additional Resources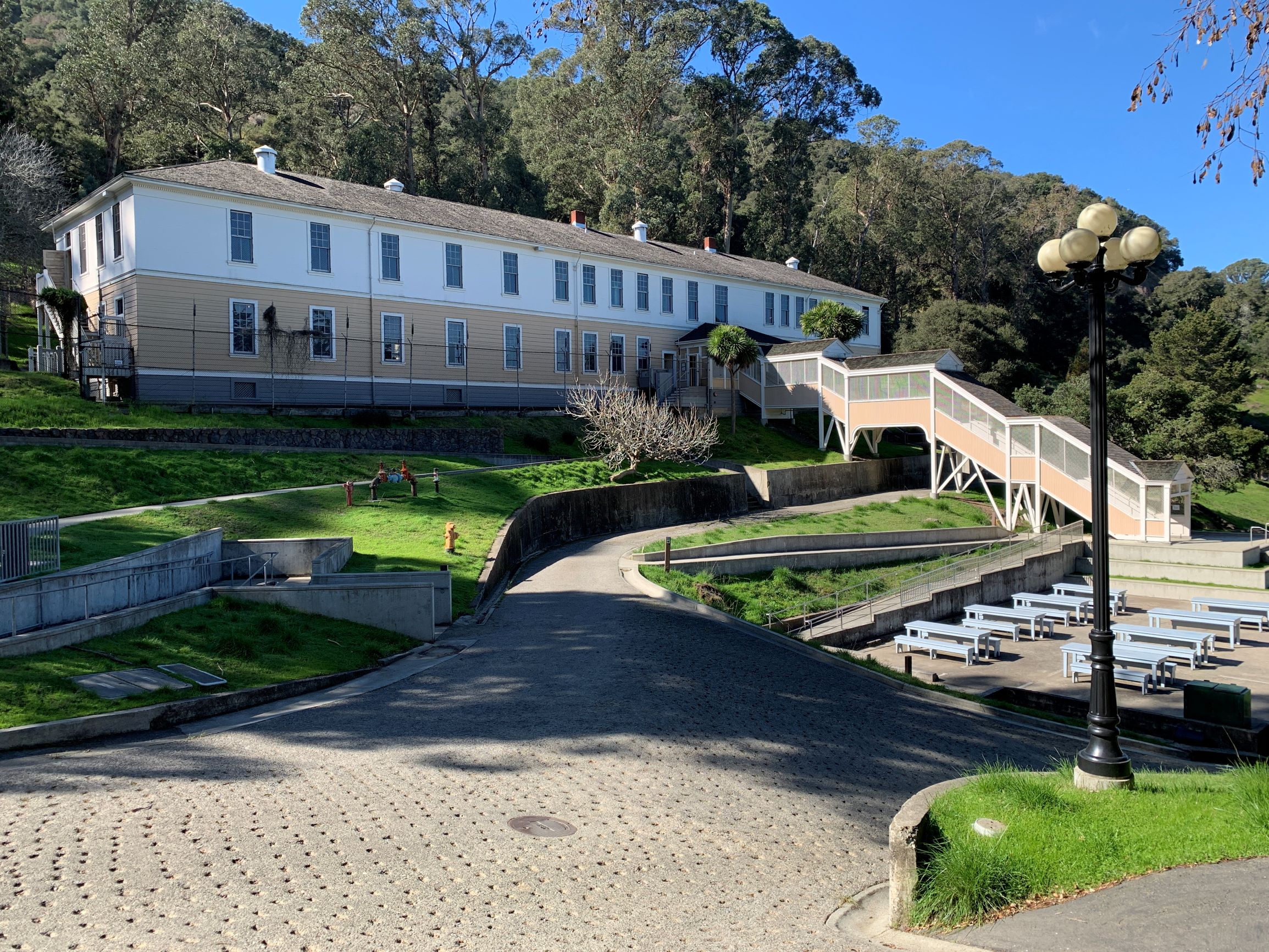 Angel Island Immigration Station barracks

Voices of Resilience
AIISF's first online exhibition - celebrating the Immigration Station's historic poetry and poems submitted by the public.
Angel Island Immigration Museum (AIIM)
*OPENING FALL 2020*
The former Public Health Service hospital will house the Angel Island Immigration Museum – a place of memory and personal discovery, where guests can explore the issues, history, and stories of immigration through the Pacific Coast.
The Angel Island Immigration Station Foundation is open to partnerships with museums and other organizations that focus on the impact of immigration to America in both historic and contemporary contexts. Over the years, AIISF has supported community groups, schools/students, authors, and artists as they help shape the national discourse around immigration issues and help elevate the stories of immigrants in the United States. Contact AIISF's Executive Director, Edward Tepporn, at etepporn@aiisf.org for more information.
| Access Date | Quiz Result | Score | Actions |
| --- | --- | --- | --- |
Purchase #AAMvirtual Recordings
#AAMvirtual registrants have instant access to all recordings as part of their registration. Simply login to view session recordings.

If you did not register for #AAMVirtual, the session recordings are now available for purchase (one package of all recordings). Simply click on the link below, click "register," add the conference recordings to your cart, and create an account to complete payment. After payment, you will immediately have access to view the sessions at your convenience through the end of 2020.
PURCHASE RECORDINGS
Need Technical Support?
This site has been optimized for Chrome, Mozilla Firefox, and Safari. If you usually use Internet Explorer, please switch to another browser.

Need further support, please visit our FAQ page.